Solar PV Energy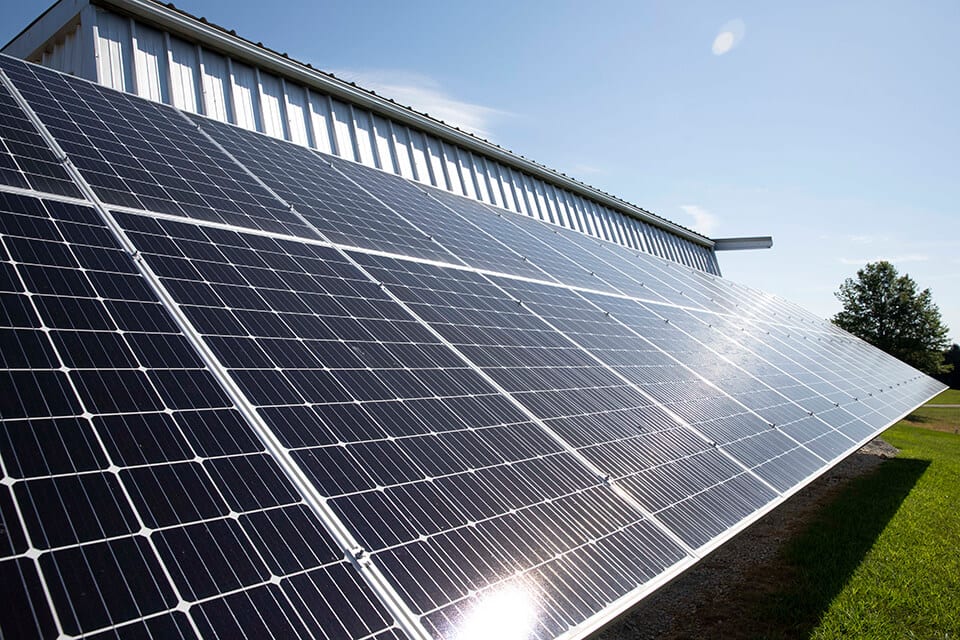 Going solar is easier and more affordable than ever!
Still, it's important to understand the options available to you under the law and your utility provider's policies. Solar photovoltaic (PV) can be used to power anything from small appliances and electronics to homes and large commercial buildings. When evaluating your solar options, it's important to be proactive and engaged during this process. To get started, contact Fowler Heating and Cooling to see what you need to do to become energy efficient and gain energy independence.
Financial Incentives for PV Solar
There is a 26% federal tax credit available for residential and commercial solar PV arrays (ground and roof mounts). You are eligible for the tax credit as long as you own your solar energy system. If you don't have enough tax liability to claim the entire credit in one year, you can "roll over" remaining credits into future years.
There are also state tax incentives, as well as credits, referred to as SRECS (Solar Renewable Energy Certificates), that allow homeowners and commercial building owners to sell certificates back to their utility based on the production of their solar array. Every 1000-kilowatt hours produced by the solar array equates to 1 SREC credit, which are then applied to the overall cost of the system.
Contact us today to learn more about getting a solar system installed at your home or business to provide green energy. With many ways to finance, we can make your solar dream a reality and it's easier than you may think!
SCHEDULE YOUR SOLAR CONSULTATION NOW
THE BEST SUPPORT
Fowler Heating & Cooling offers complete support, assistance with solar designs, quotes, and installation.  We are here for you 365 days a year, 24 hours a day. Experience the Fowler difference.
COMPLETE PROCESS
We see the big picture in regards to homes and buildings. Fowler Heating & Cooling ensures complete satisfaction while providing you with a green energy solution.
QUALITY PRODUCTS
Fowler Heating & Cooling works with quality PV solar manufacturers, and we're continually evaluating our offerings to ensure home and building owners receive the best at competitive prices.